Hit ⌥⌘R to see any file in Raskin
A new free companion app ads a Raskin button to your Finder toolbar and provides system-wide shortcuts.
Works with Raskin 1.8.3 and up and Raskin 2.
Download Raskin Helper
How it works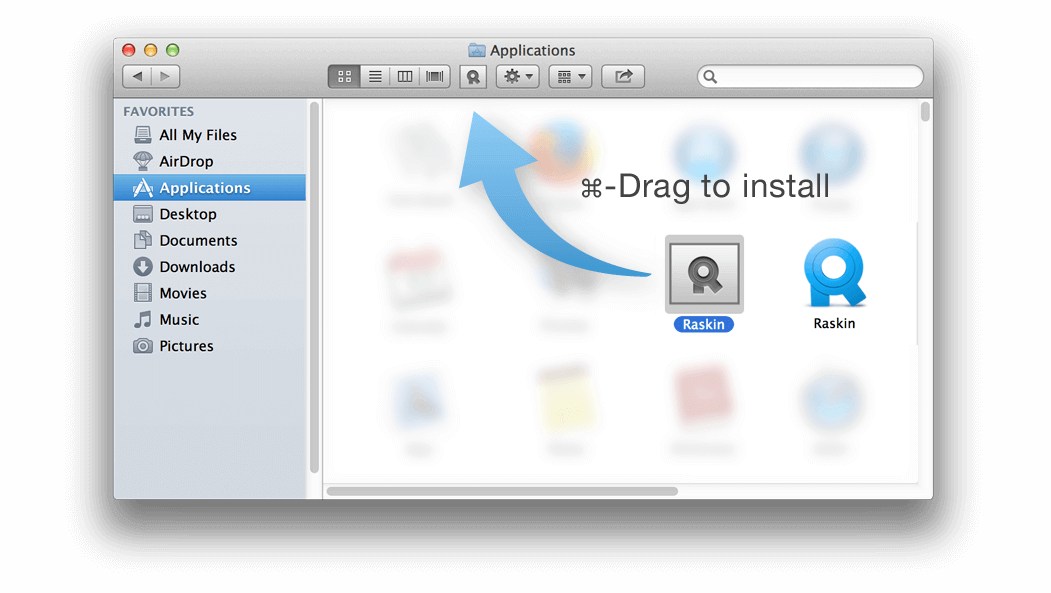 Please note: when starting Raskin Helper for the first time, you might have to open the app using the context menu (right-click or CTRL-click on the app icon) and confirm the System Gatekeeper dialog.